Nathan D. Maier Consulting Engineers, Inc. (NDM) was founded in 1984 by
Nathan D. Maier, P.E., RPLS
and Jean Maier Dean, P.E. Since that time, the firm has grown in size and stature. Today, we are a multi-discipline civil engineering and land survey firm. Our unique history has led us to establish a culture that focuses on our passion, our partners, and our people.
The heart of our firm philosophy lies in our personalized client service and quality standards in all aspects of civil engineering analysis and design, and land surveying. Providing a quality product that meets the objectives of our clients is our primary focus. We believe we separate ourselves as an engineering and land surveying firm through the importance we place on quality, experience, attention to detail, and the personal attention we give to each project and client.
---
Primary Services Include:
Water Resources Engineering
Water Utility Engineering
Transportation Engineering
Structural Engineering
Development Engineering
Land Surveying
Construction Management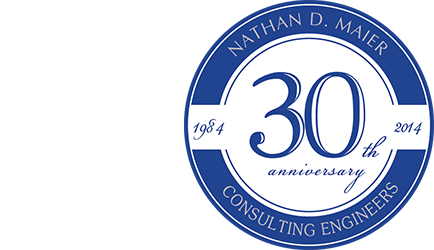 NDM is a women owned (WBE) firm certified by the NCTRCA and SCTRCA, a small business enterprise (SBE) certified by TxDOT and the SCTRCA, and a historically underutilized business (HUB) certified by the State of Texas.
---