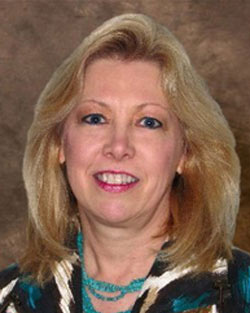 Jean began her career as a consulting civil engineer in Dallas. In 1984 she became one of the founding members of NDM and has served as President/Chief Executive Officer since April 1997. Since that time, NDM has grown into one of the most respected civil engineering firms in Dallas.
Jean has more than 30 years' experience in the civil engineering field. She is responsible for the firm's overall vision, strategies, and project pursuits. Jean has served as Principal-in-Charge on numerous projects. Her responsibilities included review of overall department performance related to budget and schedule control, client satisfaction, and the coordination, supervision, oversight, and review for all of the firm's projects. She is responsible for the commitment of firm resources to meet the staffing and production needs for the firm.
Jean has held numerous positions on the state and local level of the American Society of Civil Engineers (ASCE), the Texas Society of Professional Engineers (TPSE), and the American Council of Engineering Companies (ACEC), including serving as ASCE Dallas Branch President, TPSE Dallas Chapter President, and currently is President of the ACEC Dallas Chapter. Jean also serves on the Southern Methodist University (SMU) Civil and Environmental Engineering Advisory Board.
Jean is married to David Dean, a public policy attorney and consultant. She enjoys spending time with David and their three chocolate Labrador Retrievers. Also, Jean also enjoys making jewelry, traveling, fishing, and the outdoors.
Education
Bachelor of Science, Civil Engineering, Southern Methodist University
License / Certifications
Professional Engineer in Texas
Contact